ONE BEDROOM
APARTMENT
---
The onebedroom apartment consist of a living room and kitchen annex, separate bedroom and bathroom. It is designed in two styles, Italian and Polish, but it is also possible to rent unfurnished space to arrange it in your own style.

Surface: from 60 sqm to 90 sqm
Price: from PLN 8 900 monthly
---
ONE BEDROOM
PLAN OF THE APARTMENT
---
ONE BEDROOM
POLISH STYLE
---
Apartments in Polish Style were designed by the Polish architect - Alina Badora. The interior design is based on three color concepts: Siena (warm, sunny colors in the Mediterranean climate), Burgundy (intense, dark and expressive, reminiscent of wine red), Nicea (shades of blue, falling into navy blue - the style refers to the Cote d'Azur).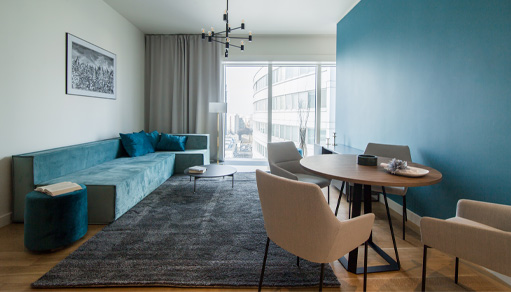 ONE BEDROOM
ITALIAN STYLE
---
Italian interiors were designed by the Upscale Interiors studio from Zurich. They are characterized by harmony, functionality and minimalism thanks to the use of delicate patterns and the basic range of colors. The details are complemented by quilted furniture, precious metals, shades of autumn and sunrise.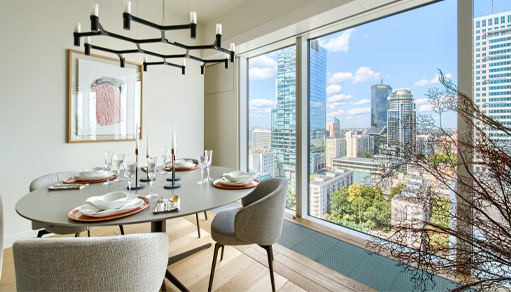 see also:
×
This site uses
cookies
. By using it you agree to their use in accordance with the current
browser settings
.