the building
- peerless luxury style
---
Złota 44 designed by Daniel Libeskind is a unique work of architecture that has changed the panorama of the city, becoming a symbol of contemporary dynamically developing Warsaw. The apartment building located in the very center of the city gives direct access to various attractions of the vibrant capital. The prestigious location along with the unmatched level of services offered makes it an unquestionable icon of modern Poland.
daniel libeskind
about złota 44
---
It is amazing to see this development, right here in the heart of Warsaw, exemplifying a new sense of future and optimism. This is the most exciting thing I've ever done.
daniel libeskind's złota 44
masterpiece of architecture
---
Złota 44 is the only project in Poland designed by the internationally renowed Daniel Lubeskind - the architect responsible for designing structures as iconic as New York's One Trade Center or The Contemporary Jewish Museum in San Fransisco.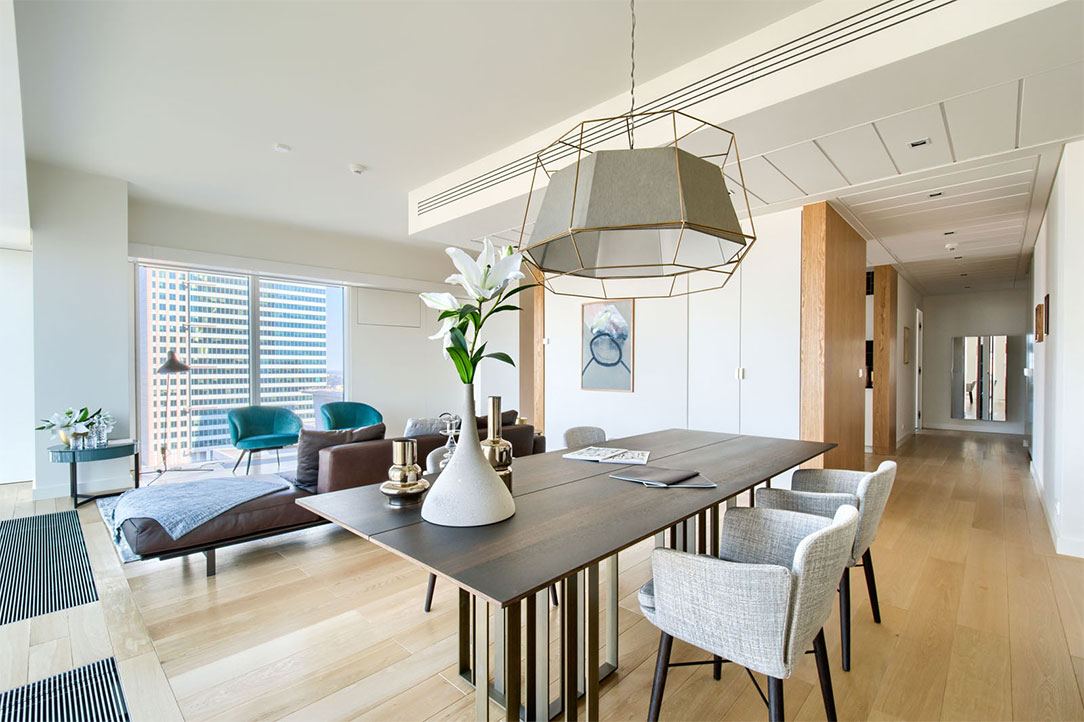 ---
okolica,
która inspiruje
---
Muzeum Narodowe, Muzeum Powstania Warszawskiego, Pałac Kultury i Nauki, Teatry: Dramatyczny, 6-go Piętra oraz liczne kawiarnie, bary i restauracje z kuchnią polską, wegetariańską czy też wywodzącą się z innych krajów i kultur – tworzą dopełnienie komfortu życia.
Lokalizacja umożliwia korzystanie z wysokiej jakości oferty usługowej i handlowej jaką zapewnia sąsiadujące ze Złotą 44 centrum handlowe "Złote Tarasy". W zaledwie kilka minut dojdziesz na Dworzec Centralny, a dojazd na Lotnisko Chopina zajmie mniej niż pół godziny...
najlepszy adres w ścisłym centrum warszawy sam zobacz jak wszędzie masz blisko
---
see also:
×
This site uses
cookies
. By using it you agree to their use in accordance with the current
browser settings
.