CONFERENCE "LIFE IN LUXURY - TO BE OR TO HAVE"
---
Organized by: No.44 Luxury Rentals and Złota 44
On November 19th, we had the honor to host representatives of luxury brands and real estate at the conference 'Life in luxury – to be or to have'. The program touched upon topics such as the luxury real estate market and luxury goods. The introduction was a lecture by Dr. Jacek Santorski on "To be or to have." We encourage you to read the conference program, informations about the partners. You will also find the photos of event below.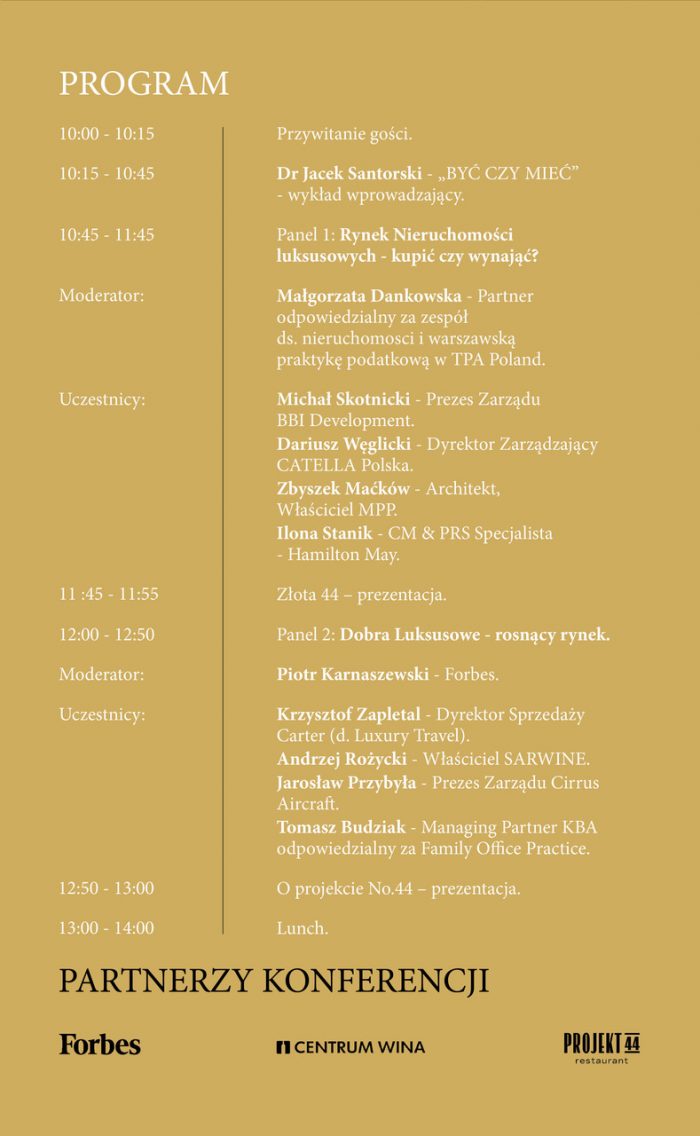 photo report

:
×
This site uses
cookies
. By using it you agree to their use in accordance with the current
browser settings
.