FORBES
COLOR – THE LATEST TREND IN NO.44
---
Our new apartments captivate with lightness and a sense of good style. The combination of bold colors, top furniture from Polish brands such as Absynth or ProfiM and patterned wallpapers from Cole & Son provide our apartments with an unique character. The result is that we offer 15 new apartments which are designed by Alina Bador, an interior architect.
"The interior is the most important" - that's why we're constantly trying to meet the expectations of our future residents. Currently, we offer apartments in two styles: Polish and Italian design, which captivate with modernity and elegance, ensuring at the same time the feeling of a cozy, homely atmosphere. Check it out by yourself!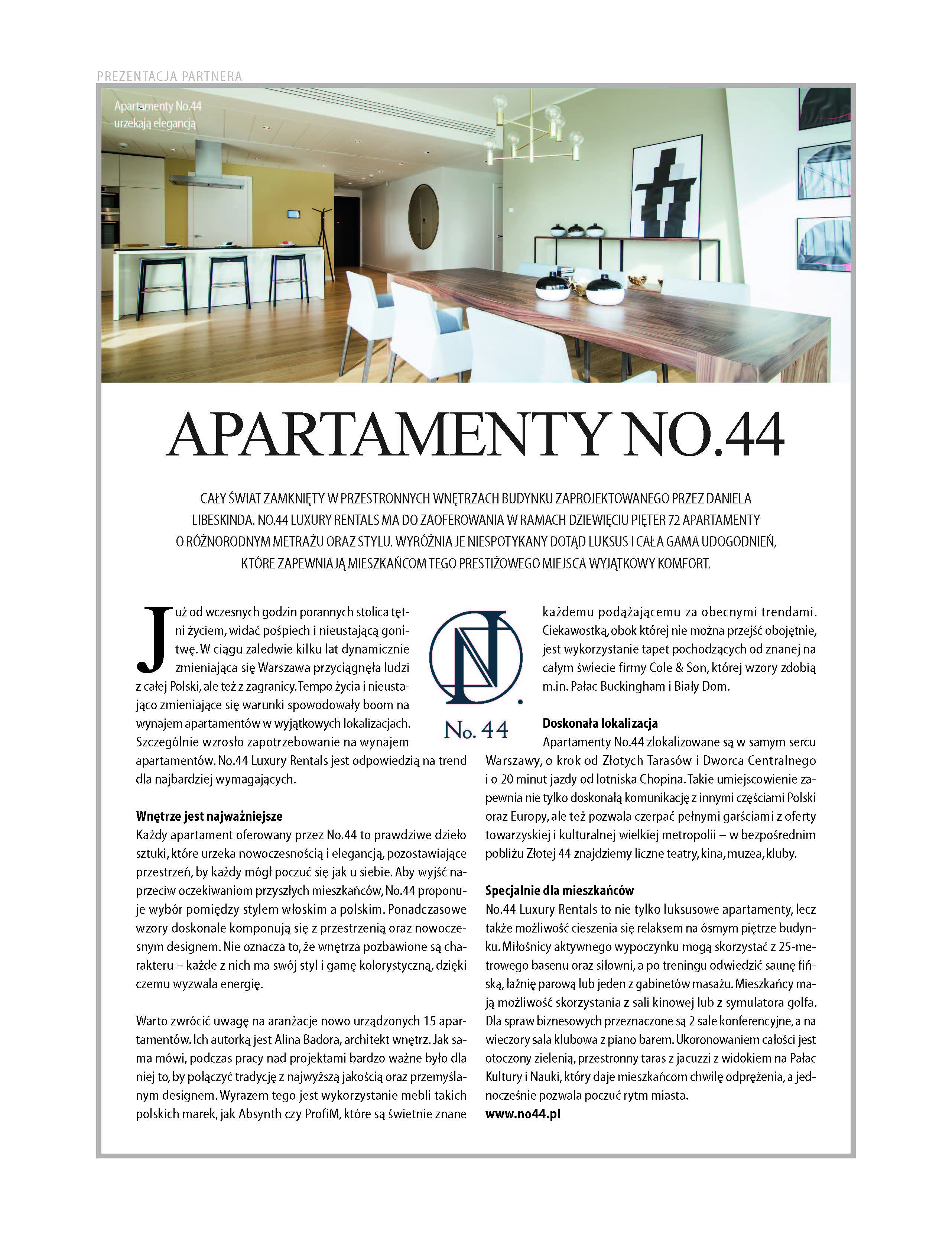 ×
This site uses
cookies
. By using it you agree to their use in accordance with the current
browser settings
.