FORBES – LIFE IN THE MIDDLE OF ACTION
---
No.44 luxury rentals – the best address in Warsaw. Luxury rental apartments in the center of the big city.
"You're never alone in New York, the city is your date, says Carrie Bradshaw from the series, ,Sex and the City'". Big cities are increasingly becoming the goal of today's society, which, in a time of rapid economic development, is to diversify its lifestyle. Every day we start our race against time, which is why we appreciate all the entertainment and development prospects in large urban agglomerations even more. Warsaw is one of those points on the map that cannot be missed, which is why many people decide to live in the middle of action. The ideal solution are the No.44 apartments for long-term rental, located in the heart of the Polish capital. More about our investment is in the new article in Forbes. We encourage you to read it.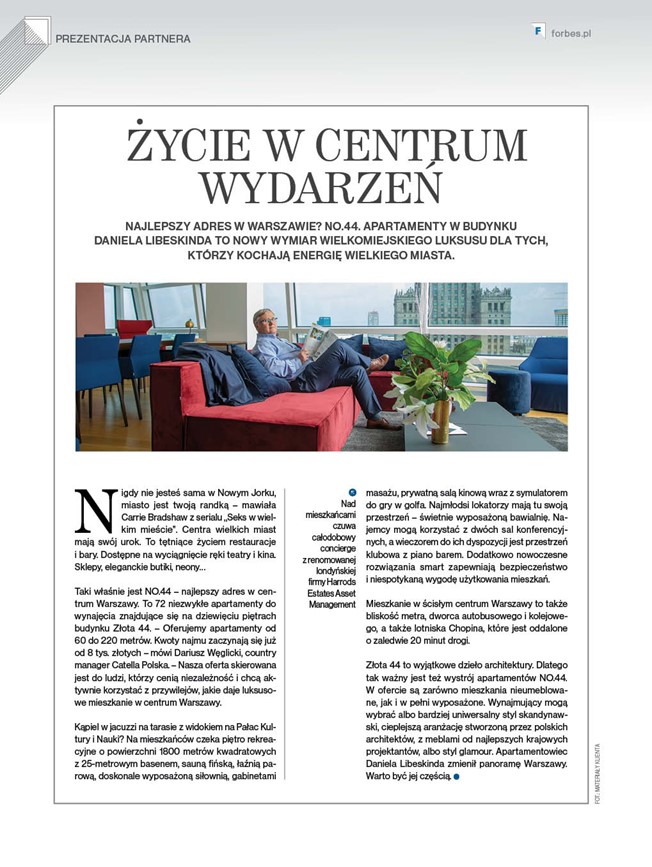 ×
This site uses
cookies
. By using it you agree to their use in accordance with the current
browser settings
.